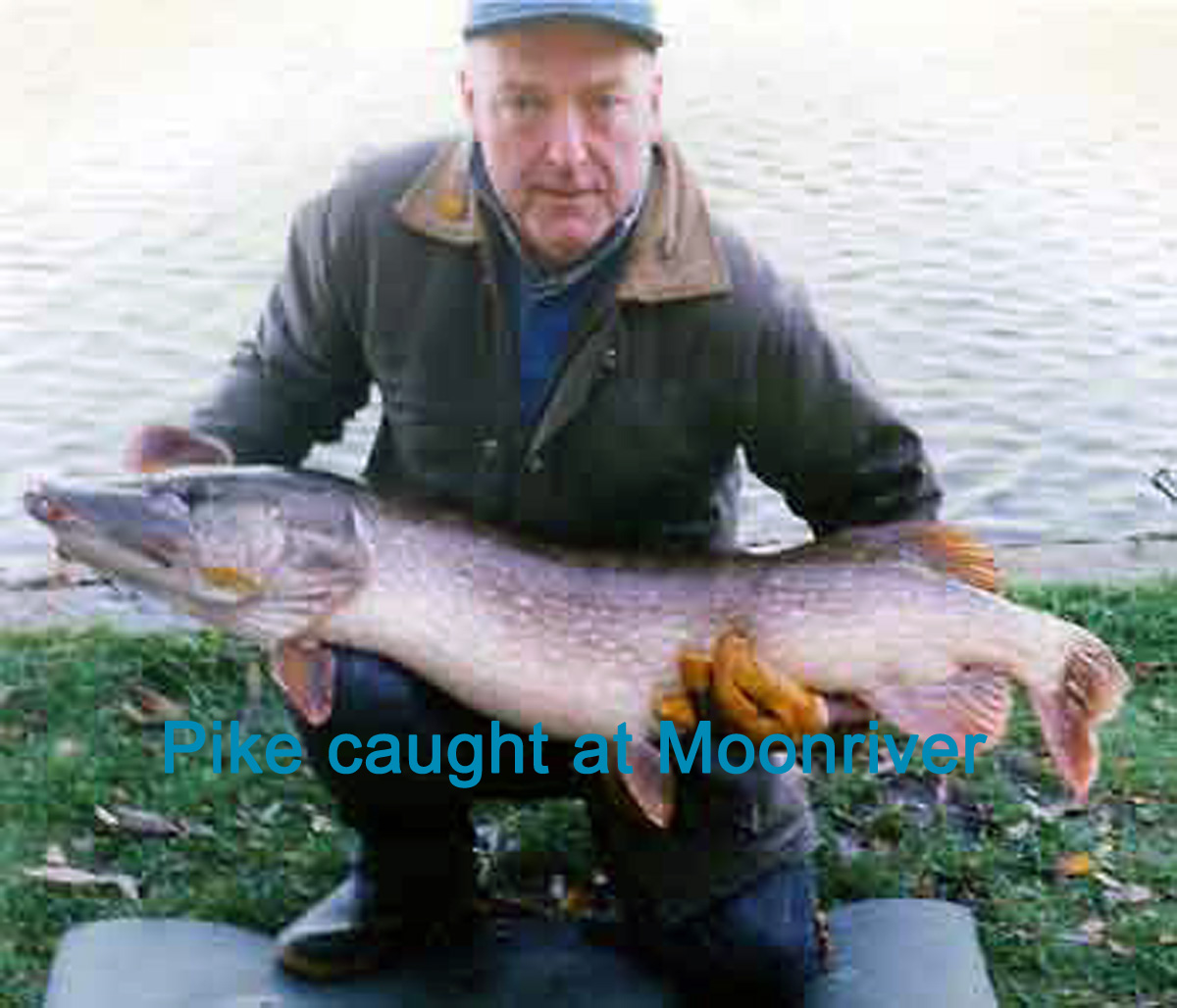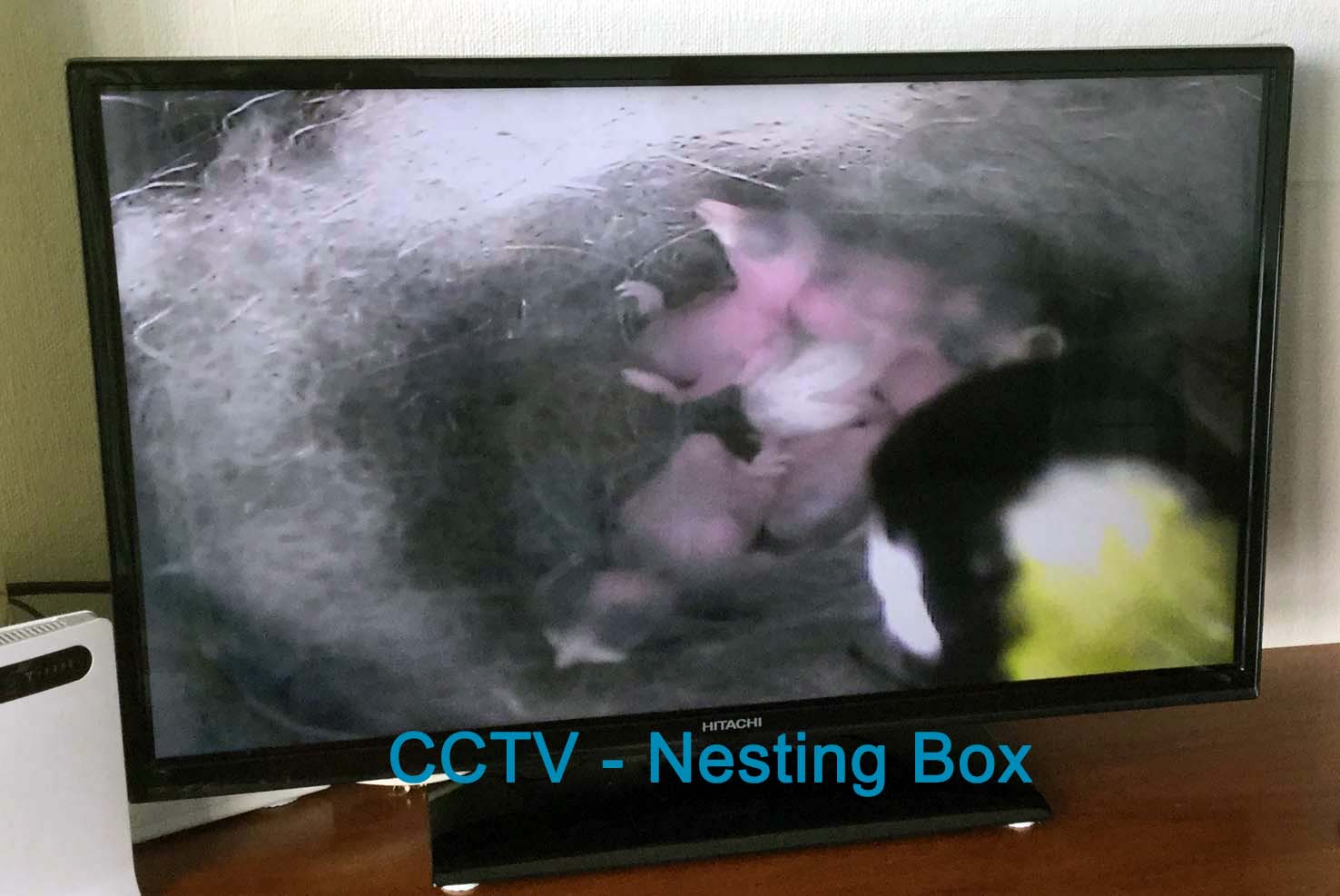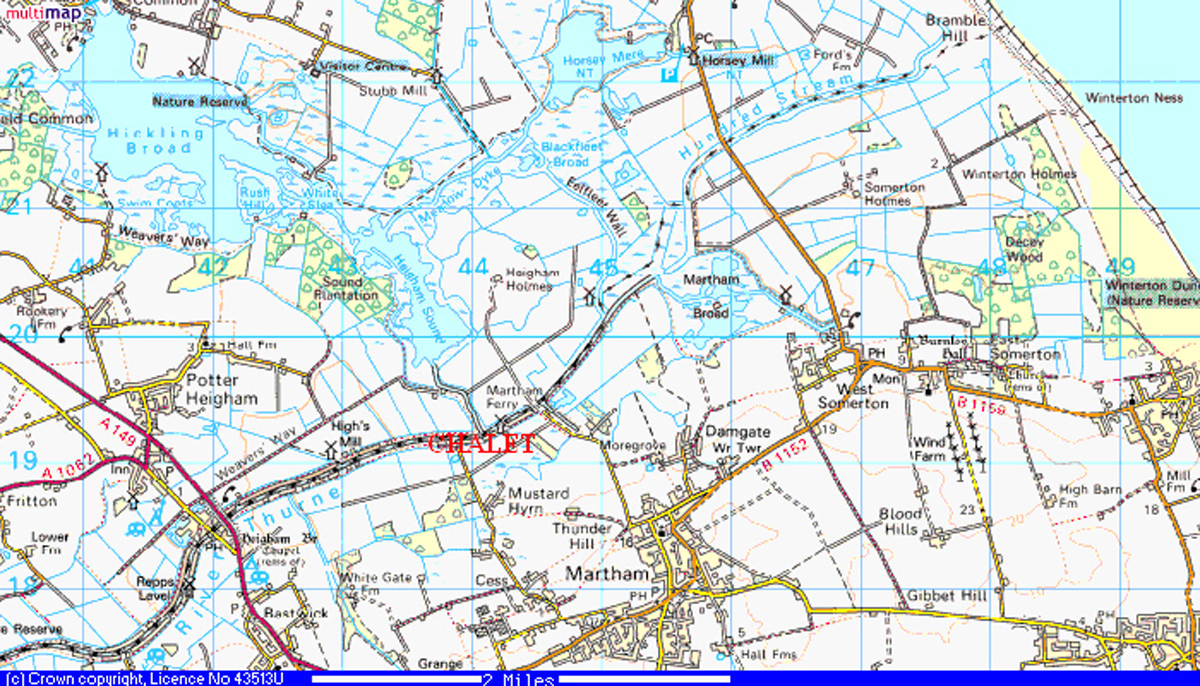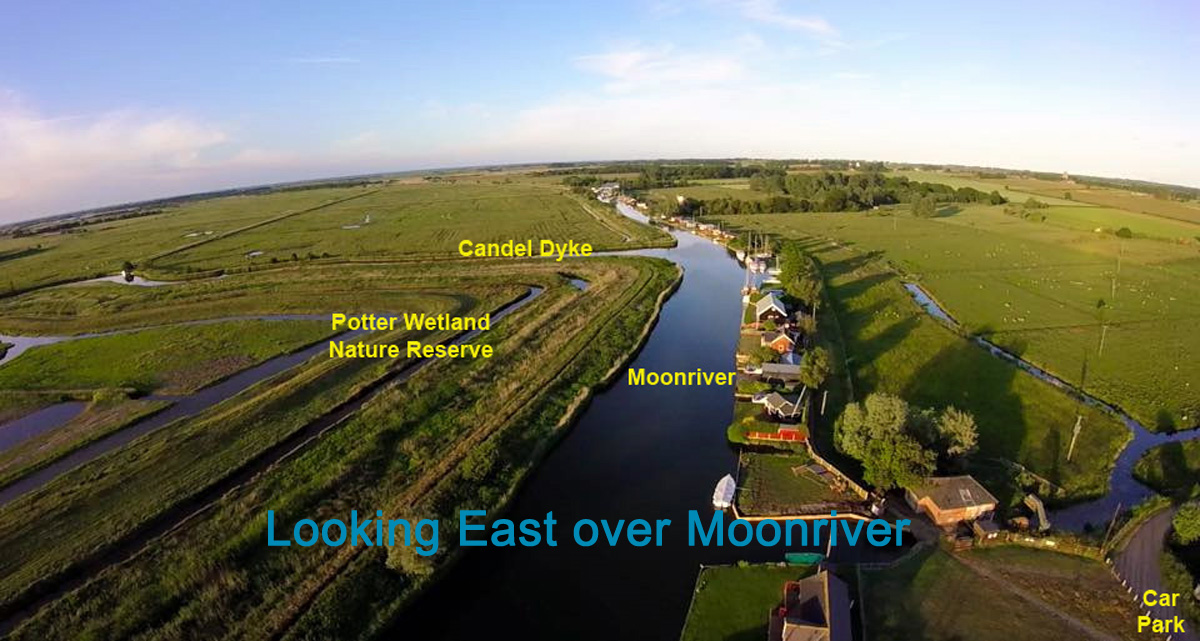 Visitor Comments
Tony & Sue
Great fishing for me and bird watching for Sue at Moonriver holiday cottage.  Every time we come here things have been improved.  Last year we asked for a picnic table and seats and when we came back they were here!  We will be back next year.
Sarah
A beautiful place to stay, well equipped & presented. Max is very on the ball!!! March 2016
Shaun
We have to be dragged away from Moonriver at the end of the week because we love it so much.
Shirley + Rufus
Brilliant week, excellent accommodation
Doug and Wendy
Clean, plenty of fish off Moonriver
Ann & John
Lovely week, plenty of fish.
Kim & Neil
We have had a fantastic time at Moonriver, fishing, boating, swimming, at Waxham and the stunning wildlife.
Pat & Paul
We have had the best week at Moonriver. It Has everything you need, extremely well equipped, we will be back!
Bill & Andy
we had a great time, perfect base for visiting in any direction, enjoy the silence, we will be back.
Peter
Super cottage,  all I could ask for
Terry
If you want to chill out and fish, this is the place Feb 2016
Val & Darren
This place is a slice of heaven Jan 2016
Mark & Family
When I get home I am going to buy a place on this river, Moonriver is perfect Jan 2016
Andy & Dianne
Please tell you cleaner to bring superglue remover as we do not want to leave and have stuck ourselves to Moonriver. Feb 2016
Clive
When I got home from Moonriver after a great weeks fishing I immediately changed my PC screen saver to an image I took of the sunset over the river so that I can remember the great location every day.
Val & Darren
Moonriver is a slice of heaven in Dec 2015
Claire
Delightful setting, beautiful birds to watch.  One of the best self catering cottages we have stayed in – and we`ve stayed in lots!  Weather was scorching and great to sit beside the River Thurne and enjoy! Saw a grass snake and a stoat on Cess Road one morning.  Will definitely return.
Steve
This is Norfolk Broads fishing that I remember from being a lad, peace and quiet, lots of fish and a days sailing – heaven.  The holiday home was better than my own home.
Jack
Great fishing for the family & lots of wildlife to see from Moonriver, it was very well equipped, lovely holiday
Malc
Great location, it had everything we needed to make us very comfortable, would recommend
Annette
CCTV Bird Box – 7 May "Seven baby Blue Tits hatched this morning, fascinating, two eggs yet to hatch, We were glued to the TV screen.  Thank you"
Graham
Plenty of fish being caught, Moonriver is a great place to stay, Provided everything we needed and the courtesy call was a very nice touch.  Great holiday had & would definitely recommend, Thank you
Alan
The fishing was so good in October that I am coming back to Moonriver holiday cottage in March to catch some more Pike.
Frank & Sue + family
Realy enjoyed watching the wildlife, saw Red Kites, Egret, heard Cuckoo every day, a new holiday experience for us
Carol & Peter
Second time at Moonriver – Fabulous!, even better with the new decking.
Jeff & Nicole + kids
Excellent, clean and comfortable, beautiful scenery
Kevin
Great location, I will be back, caught 26lbs Pike on my birthday – result!
Josh
My screen saver is the sunset over the river taken from Moonriver, what a great week to remember
Steve, Sue
Walks and wildlife amazing.  A very special and mysterious area, loved the flint & black buildings.  Birds paradise
Jack & Peter
We had a mixed bag of Bream, Rudd, Roach, Perch and a large Pike that following one of our Rudd in!  We are booking now for next year the owners give us everything we need.
Brian
Brilliant fishing, well maintained holiday bungalow, best yet, will recommend to all.  Two woodpeckers, white wagtail, long tail tits, robins, kingfishers, magpies, cormerant, great tits, kestrel, wild fowl
Janet & Jane
Just as described on the web but better, clean and just so relaxing.
Tony & Terry
Enjoyed we will be back to this holiday home, Bream to 7 lbs, Skimmers bags 30 lbs
Connie
Wonderful time again, Fabulously interesting environment / wildlife Nest box icing on cake!  Accommodation perfect, well equipped, much attention given to the detail, all makes for a special time at Moonriver, thank you
Peter & Joan
We come here every year, me because of the great varied fishing and my wife because its very clean with every facility and she loves bird watching.  She says that it is as clean as her home and shes OCD.
Doug
1 year I asked for a patio table and chairs, the next year when I came back the best patio table and chairs ever built was waiting for me.  Whatever I ask for they get!  Now that is Customer Service, oh and great fishing as well.
Terry & Ann
Quantity 400! Moonriver holiday home A1!
Gelsthorpe Family
Very comfortable, well equiped, great fishing, even the kids caught fish!  Bream 6 lbs, lots of Roach, Bream
Cottrell family
Hooked on the place, loved Moonriver holiday home
David & Pauline
272 fish in 7.25 hours – 42 per hour the best.  Every day 22 – 42 per hour, between 30 – 50 lbs per afternoon, hybrids, roasch, rudd, perch, skimmers, eels
Taylor
Well equiped holiday cottage, comfy
John & Margaret
Smashing holiday cottage, 40-50lbs bags of Bream, late evening
Colin
Very good 2 weeks, we had a great time, caught lots of fish
Jill & Julie
Fantastic holiday home, peaceful, our third visit, will be back next year
Mike
Good fishing, great venue, better than Ireland, Bream to 8 lbs, Pike to 10 lbs, mixed bags
Jill & Julie
Our second time at Moonriver holiday home, lovely place, can`t wait to return later in the year
Phil & Glynis
Plenty of Skimmers, big Bream & Roach
James
Pike 9.5 lbs, 25 lbs bags, well chipped!
John & Katrina
Lovely views and well equiped holiday cottage, hope to return with rods!
Doug, Stephen & James
Within 2 hours of arriving caught a 12 lbs Pike from the garden, and the a 7.5 lbs Pike a few hours later
Jon + friends
Great week, fabulous cottage with everything you needed, wildlife and evening fishing!
Marion & Rodney
Lovely birds, second time at Moonriver holiday cottage, hired launch and explored hidden places
Keith & Friends
Great week, wonderful location, excellent weather, enjoyed sitting by the river, cycling quiet lanes, paddling a canoe, exploring + fishing
Peter
Best session 40 lbs, worst session 20 lbs Bream
Doug – New Orleans, USA
Nice to be back, this is the Broads I remember as a youngster, I am booking every year.  Bird life fantastic, great fishing
Shirl & Ray
First time, can`t wait to come back, so quiet, cottage very well stocked, don`t want to go home, thank you, xx.  Perch, Bream, Roach, Hybrids, Eels, Rudd, brilliant!
John
Bream to 5.5 lbs, Roach all sizes,, Rudd, Skimmers, Perch
Audrey & Les
First time at this holiday cottage, hope to be back next year
Pete & Jenny
Very enjoyable, as always, be back again.  Bream up to 8 lbs, 65 lbs bags
Tim
First time here, lovely – Perch, Roach, Eel, Bream, Pike
Essex Boys
Pike, Bream, Roach, Perch, Gudgeon, Rudd, Hybrid, good all round fishing
Dave & Jay
Great time, will come again
Jill & Julie
Lovely bungalow, clean & cosy, hope to come again
Yates family
Great fishing, very comfortable
Alex & Chris
Lovely holiday cottage, very comfortable, Bream to 10 lbs
Colin
Good fishing, very comfortable holiday home, Bream 7 lbs after dark
Jay & Arthur
Good night fishing from garden, Bream 6 – 9 lbs, lots between 1 – 5 lbs
Alan
Holiday bungalow well equiped and comfortable
Dean Family
Good fishing especially after dark up to midnight, Bream 9 lbs, Roach by day
Kev, Chris, Bill, Shane
Plenty of fish caught, Bream 9 lbs, catch fish alll day, big Bream after dark, Roach, Perch, Rudd, Skimmers
Gary
Good fishing, Pike 8 lbs
Steve & Ian
16 lbs Pike
Stephen
19 lbs Pike
Colin
Bream 4 lbs, Pike, all fish caught in early evening & just before dark